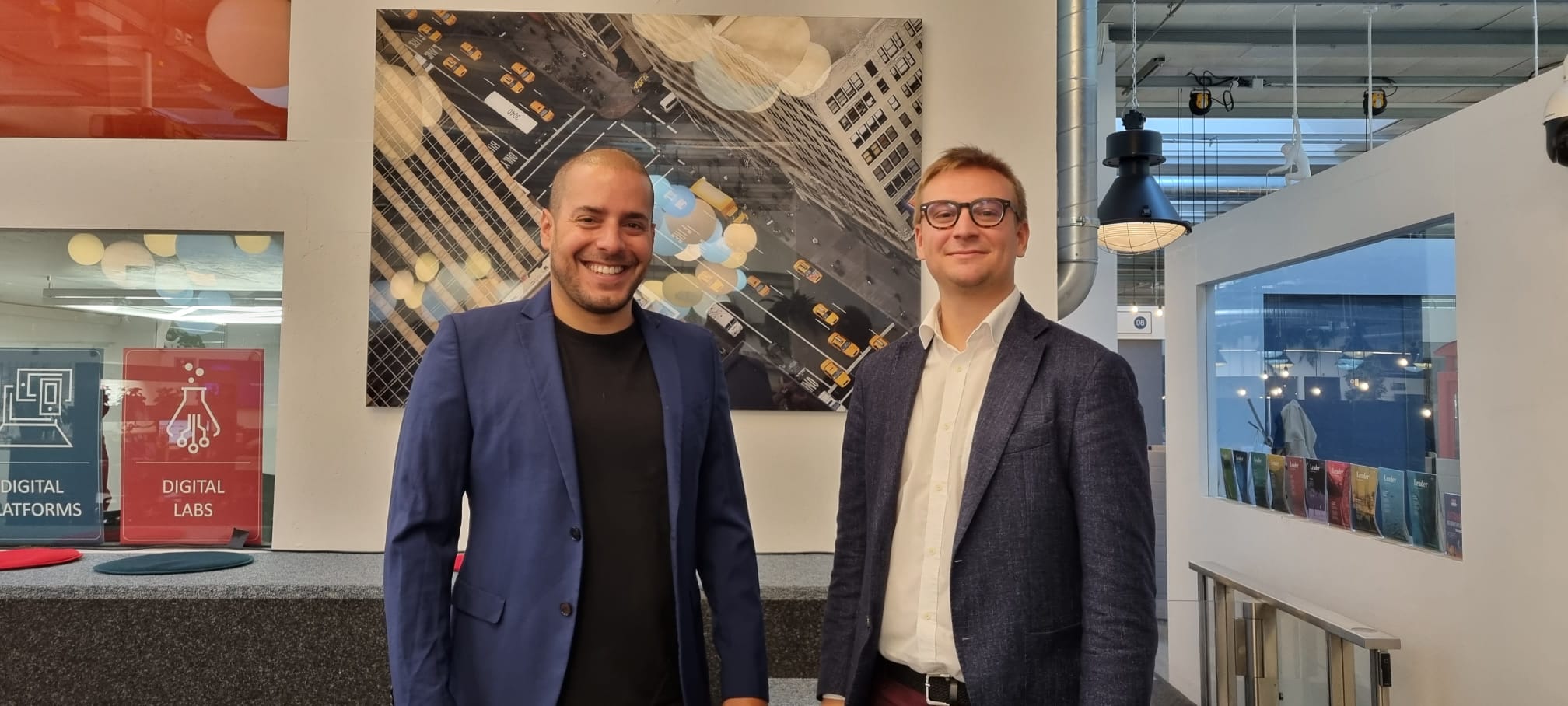 SafeSide Life AG, pioneering sustainability in the insurance industry
SafeSide has already distinguished itself in the area of environmental sustainability by digitising the entire underwriting process for pure risk life insurance, thus reducing the use of paper to an absolute minimum. Moreover, for most applications no physical medical consultation is needed. This helps avoid travelling to see a doctor, who are sometimes long distances away.
"True sustainability starts with the small things, like not printing out that paper or avoiding travelling long distances to see a consultant," says Andrea Paschetta - Head of Business Development at SafeSide.
SafeSide has also adopted a 'work from home' policy to minimise travel for its employees. It has chosen to concentrate on a single head office in Zurich, rather than opening physical offices. Its sales manager and managing director travel to Switzerland exclusively by train, bus and co-sharing.
SafeSide takes another important step towards environmental sustainability and responsible investment. The Zurich-based InsurTech is pleased to announce its partnership with Treesition . This collaboration marks a milestone in both companies' efforts to promote environmental well-being and innovation. SafeSide e and Treesition are joining forces to make a positive impact on the environment by providing consumers with ethical and sustainable products and services," concludes SafeSide-Manager Andrea Paschetta.
The vision: SafeSide's commitment to transparency and digital innovation
SafeSide Life AG is at the forefront of revolutionising the insurance landscape. As a pioneer of fully digital and transparent life insurance, SafeSide's mission is to personalise insurance premiums by seamlessly integrating health data into its insurance offerings. Unlike traditional insurers, SafeSide e does not sell policies. Instead, it uses cutting-edge technology to simplify the insurance process, eliminating middlemen and doctor visits, making it efficient, easy to understand and affordable.
The mission: Treesition: investing in organic and alternative agriculture
On the other hand, Treesition offers individuals a unique opportunity to actively participate and support organic and alternative investments through agroforestry. By investing in Paulownia trees planted on local farmland, Treesition not only benefits the environment, but also empowers local farmers by improving their crop yields," says Daniel Dos Santos, Founder and CEO of Treesition 🌱.  There is also an ethical profit to be made, as investors in turn benefit from the sale of the timber harvested, creating a cycle of sustainable prosperity.
A shared commitment: Environmental sustainability as a shared value
The partnership between SafeSide Life AG and Treesition is deeply rooted in a shared commitment to environmental sustainability. Both companies recognise the urgency of addressing climate change and the critical role that responsible business practices play in achieving a greener future. By aligning their missions, they aim to drive positive change by encouraging environmentally conscious choices and responsible investments. "Through this collaboration, " says Andrea Paschetta of SafeSide. Conversely, the pure life insurance products offered by SafeSide's partners will now be accessible to those registered on the Treesition platform.
The impact: Driving positive change together
This partnership between SafeSide and Treesition will have a lasting impact on environmental sustainability in Switzerland and beyond. By leveraging SafeSide's innovative digital insurance platform and Treesition's expertise in agroforestry, they are poised to establish a model for both private customers and companies looking to integrate environmental responsibility into their operations.
A bright future on the horizon
By embarking on this exciting journey together, SafeSide Life AG and Treesition are not only securing the financial future of individuals, but also the future of our planet. By placing environmental sustainability at the heart of their partnership, they are demonstrating the transformative power of companies coming together for a common and environmentally conscious purpose. Stay tuned for updates on the progress of this promising collaboration.